Archive for Gardening
Alright people!  I'm not going to tip-toe around this important garden issue. Spring is coming and it's time to start planning ahead for the weeds that are coming with it. The invasive ones are my biggest concern. And this spring I want you all to keep an eye out for HORSETAIL (Equisetum arvense).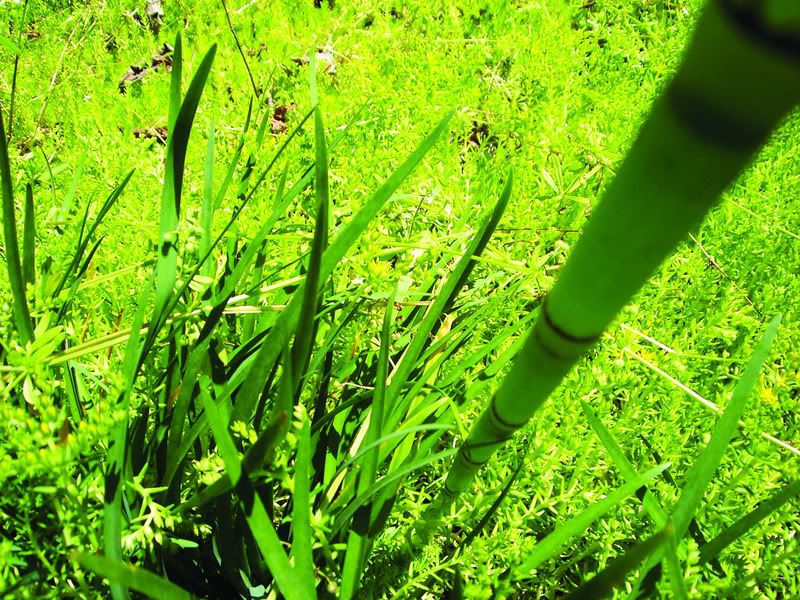 The first time you saw Horsetail you may have innocently thought to yourself…Hmmm that looks like an interesting plant. Maybe you even foolishly thought to add it to your garden! Oh such folly! Perhaps you are one of those crazy gardeners like my father who likes to pit invasive against invasive *SIGH*
Well, if that is the case you may now unfortunately have it, and you probably want to get rid of it…LOL!  Good luck with that!  All I can recommend based on asking other gardeners, and from personal experience fighting it in the garden is to:  MULCH it, WEED it and SPRAY it with Round UP.
Why is this plant so difficult to get rid of?  Because it has SPORES people!  We are talking invisible microscopic prehistoric, grows in volcano SPORES.  So I would not ignore it if it appears…Pull it out…Pull it out….Pull it out! Luckily it pulls easily, except you are not going to get the entire root, as it lies like 6 feet underground akin to some kind of alien mother ship…Lurking …
What should you do? It would seem the thing to do is to make your garden less like a volcan0 and more like a jungle.  So fertilize, enrich the soil, mulch, and weed. I have found that you can plant taller plants near it to hide it and try to choke it out. Maybe my father's method of invasive vs. invasive isn't so far off the mark-No! Avoid invasives!  Try NATIVE (which sometimes behave a bit invasive if you ask me-which you didn't)
Well, enough said for the moment. GartenGrl out.

Originally posted 2009-02-04 15:22:03. Republished by Blog Post Promoter
-- Weather When Posted --
Temperature: 39°F;
Humidity: 85%;
Heat Index: 39°F;
Wind Chill: 30°F;
Pressure: 29.32 in.;